TRADING CENTRAL is best known since 1999 for its investment research and financial market commentaries. The same level of expertise, knowledge, statistical pedigree and technical analysis efficacy has gone into the creation of its INDICATORS LABS.
INDICATORS LAB gives you access to indicators we think would be useful for those doing their own trading systems - back testing and are looking for out of the box thinking indicators.
REGULARISED MOMENTUM - REGULARISED BUYING SELLING PRESSURE - REGULARISED RSI
Regularization, in mathematics and statistics, refers to a process of introducing additional information in order to solve an ill-posed problem or to prevent overfitting (source: Wikipedia).
Details can be found in a number of references including John Ehlers "Cybernetic Analysis for Stocks and Futures". Regularization is a technique for applying averaging and smoothing independently. In its most popular form, averaging is exponential and may be used with a smoothing constant of unity to smooth any time series without additional averaging.
Normally, noise requires averaging to remove it. This produces lag which delays signals and also means trading inferences have to be biased towards threshold rather than turning-point logic. Even with threshold logic it is common for indicators to penetrate a threshold, flip back through it and re-penetrate it. Regularization can remove that problem.
1/ REGULARISED MOMENTUM
Back To Top
Momentum can be a noisy quantity that needs to be averaged before sensible inferences can be made. Frequently, the inferences needed are turning points preceding price turning points. Lag associated with averaging and too many minor momentum turning points impair the quality of trading inferences. Regularization is a smoothing technique, acknowledged to be better than that from averaging alone, which can remove unwanted momentum turning points and offers less lag for the same degree of smoothness. As a result, momentum's trading significance is concentrated into those turning points that remain; so profitable inferences are much easier to make. A further by-product is an ability to create useful momentum indicators and oscillators with very short lengths; to offer an early warning system of impending price moves.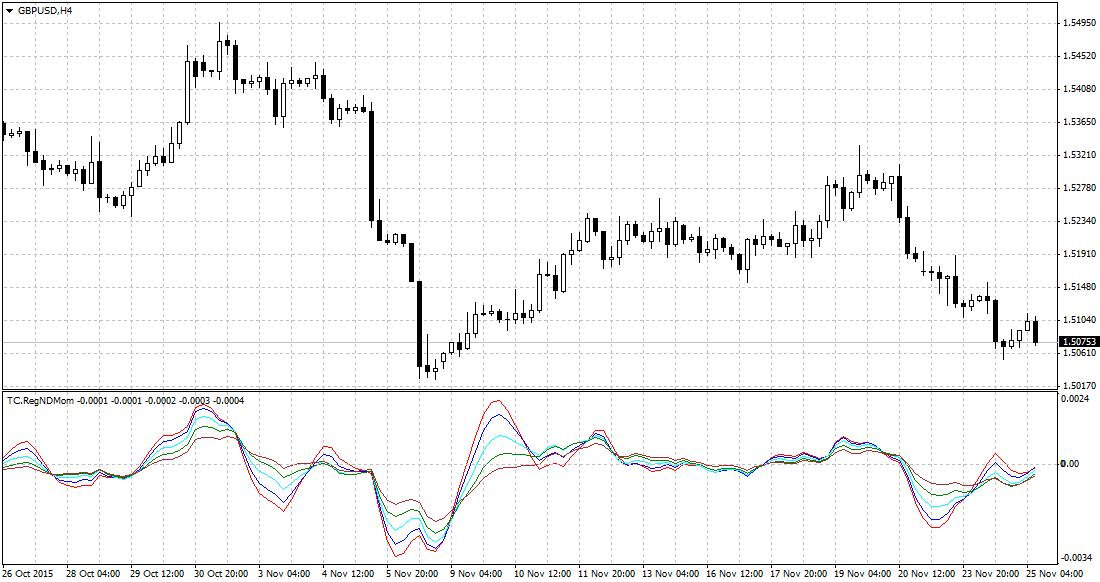 2/ BUYING SELLING PRESSURE
Back To Top
BUYING SELLING PRESSURE (BSP) reflects the underlying tendency of close prices to cluster near the highs in an uptrend and near the lows in a downtrend. BSP is a noisy signal and regularization helps in getting rid of noise and thus makes it useful as a trading indicator.
3/ REGULARISED RSI
Back To Top
RSI is defined in Wilder's 1978 book "New Concepts in Technical Trading systems" and is widely documented. It is used as an operand with an exponential smoothing constant of one and regularization parameter typically of unity. This usage means regularization is being used only for smoothing.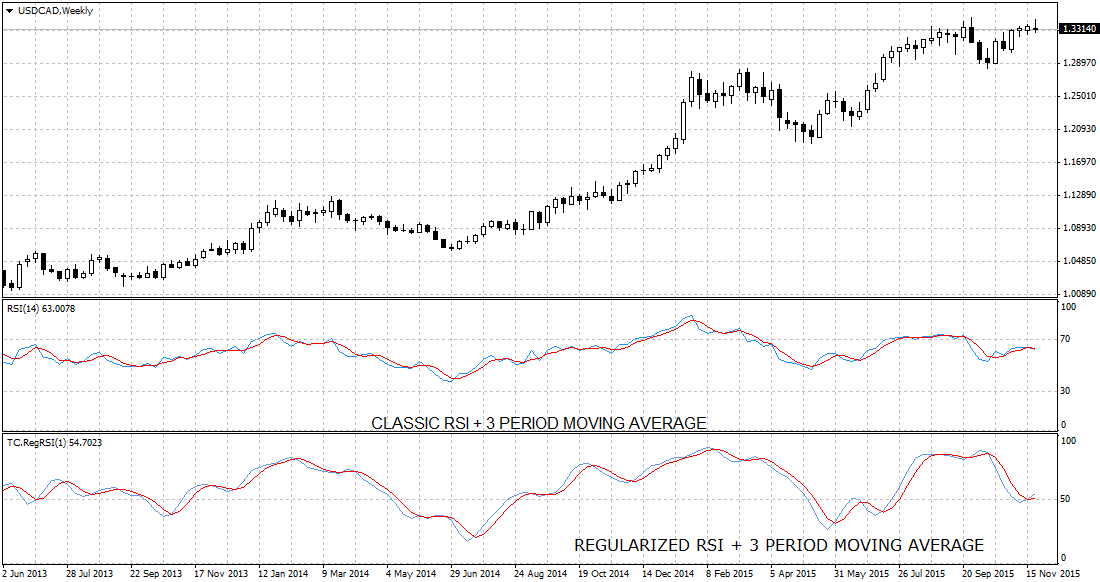 Back To Top